ECOLIBREE was the fruit of observations made by the association's volunteers during their visits to the Makthar Boarding School for Girls. The volunteers noticed that girls living in the boarding school were using the synthetic foam from their beds' mattresses for menstrual protection purposes.
To alleviate this situation, Wallah We Can launched a project to manufacture washable sanitary pads, inspired by an Indian initiative.
Unfortunately, the first efforts were unfruitful as we encountered problems with the constancy in quality and the lack of access to organic cotton.
We then partnered up with Chantelle– the world leader in lingerie.
We are currently relaunching our project with washable hygienic menstrual panties that will ensure quality. These will be green, economic, and sustainable.
Fighting for the health, and well-being of young girls in schools, and against their school dropout rates by offering them washable and ecological menstrual products.
Make Tunisia the first country to guarantee free access to washable menstrual products for all young girls in need.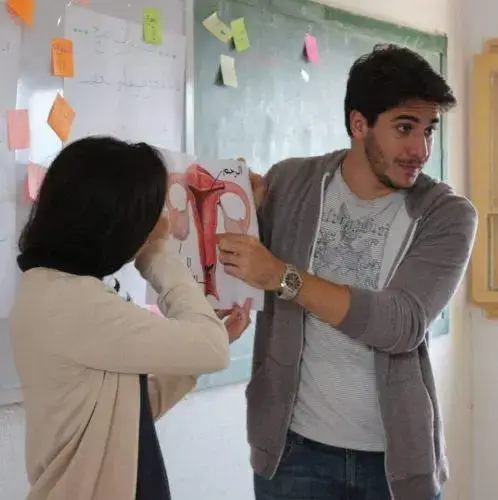 Normalize menstruation:
Make Tunisia the first country to guarantee free access to washable menstrual products for all young girls in need.
Ensure menstrual justice for all:
Ensure, thanks to the Oekotex-certified kit of 3 washable sanitary panties, the access to a healthy, economic, and ecological intimate protection to all the young girls at school.
The Ecolibree x Chantelle Project
The project is a partnership between the association Wallah We Can and French lingerie leader Chantelle. The aim is to design and manufacture a version of Chantelle's menstrual panties specifically for Wallah We Can. For every  Ecolibree x Chantelle pack that is sold internationally, we will distribute an equivalent pack to a young girl suffering from menstrual precariousness in Tunisia.
Our project to combat menstrual precariousness includes more than just the distribution of menstrual protection packs to the girls in need. It also encompasses providing students with free medical care and educational workshops that pertain to menstrual hygiene, and sexual health education.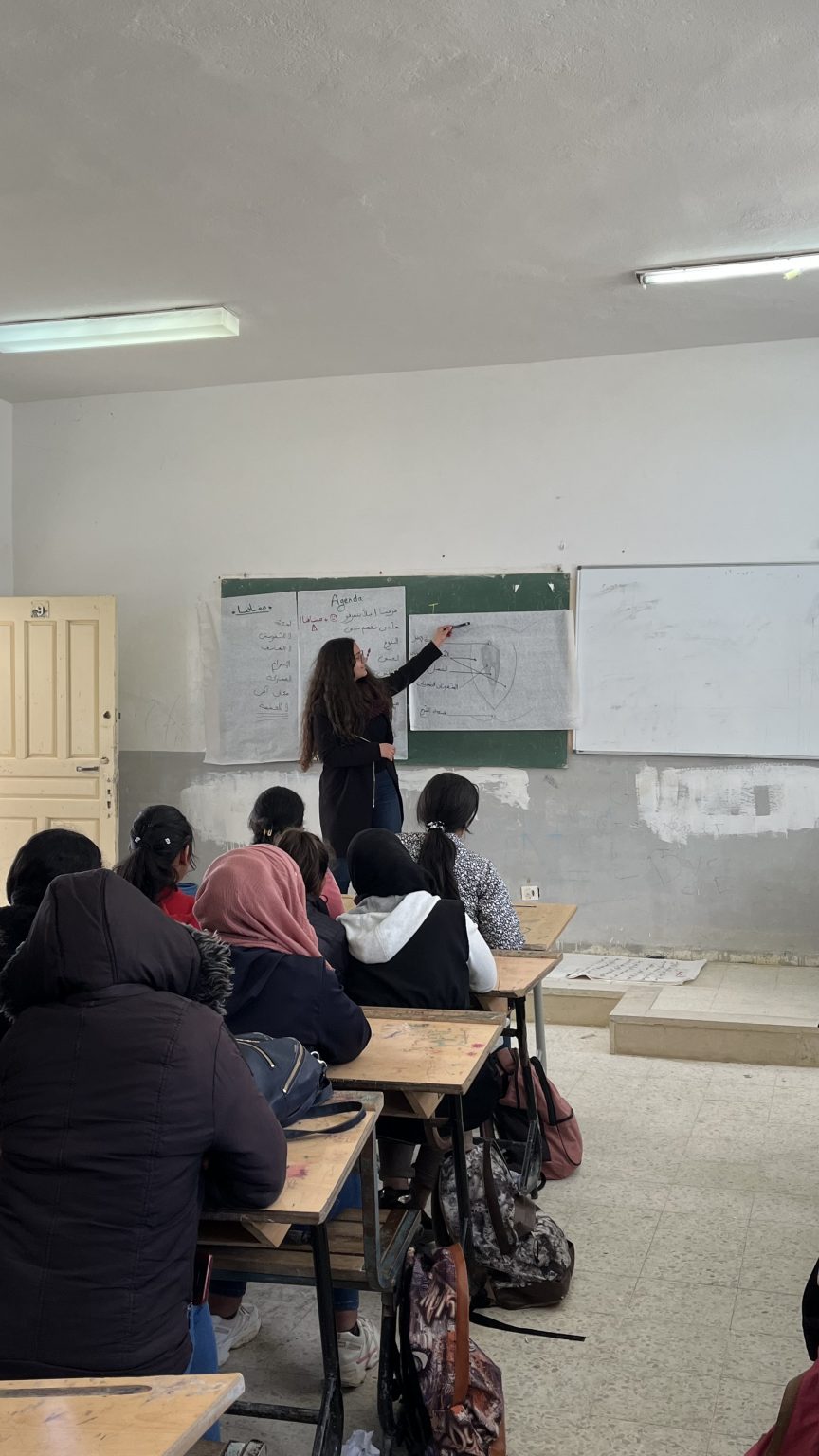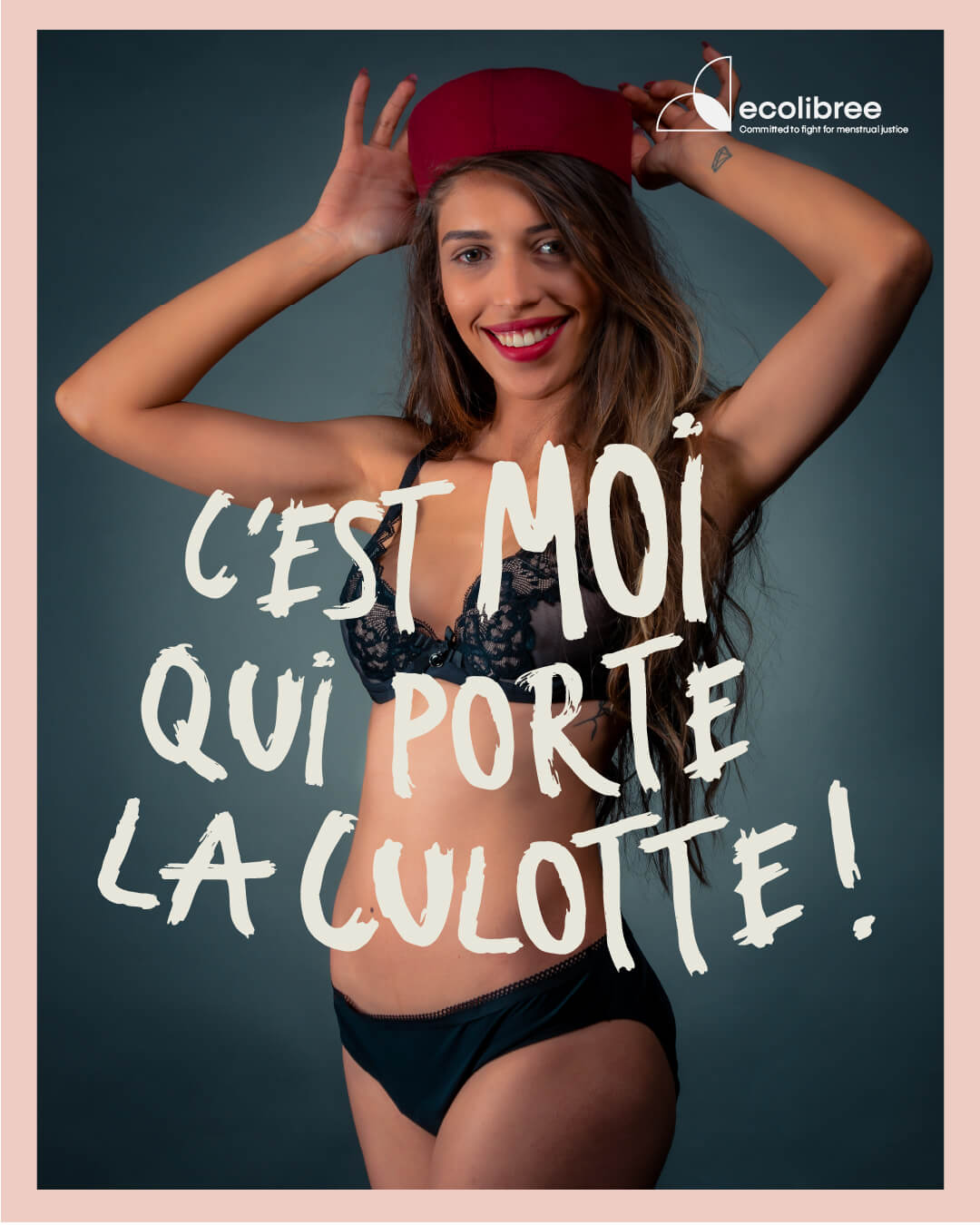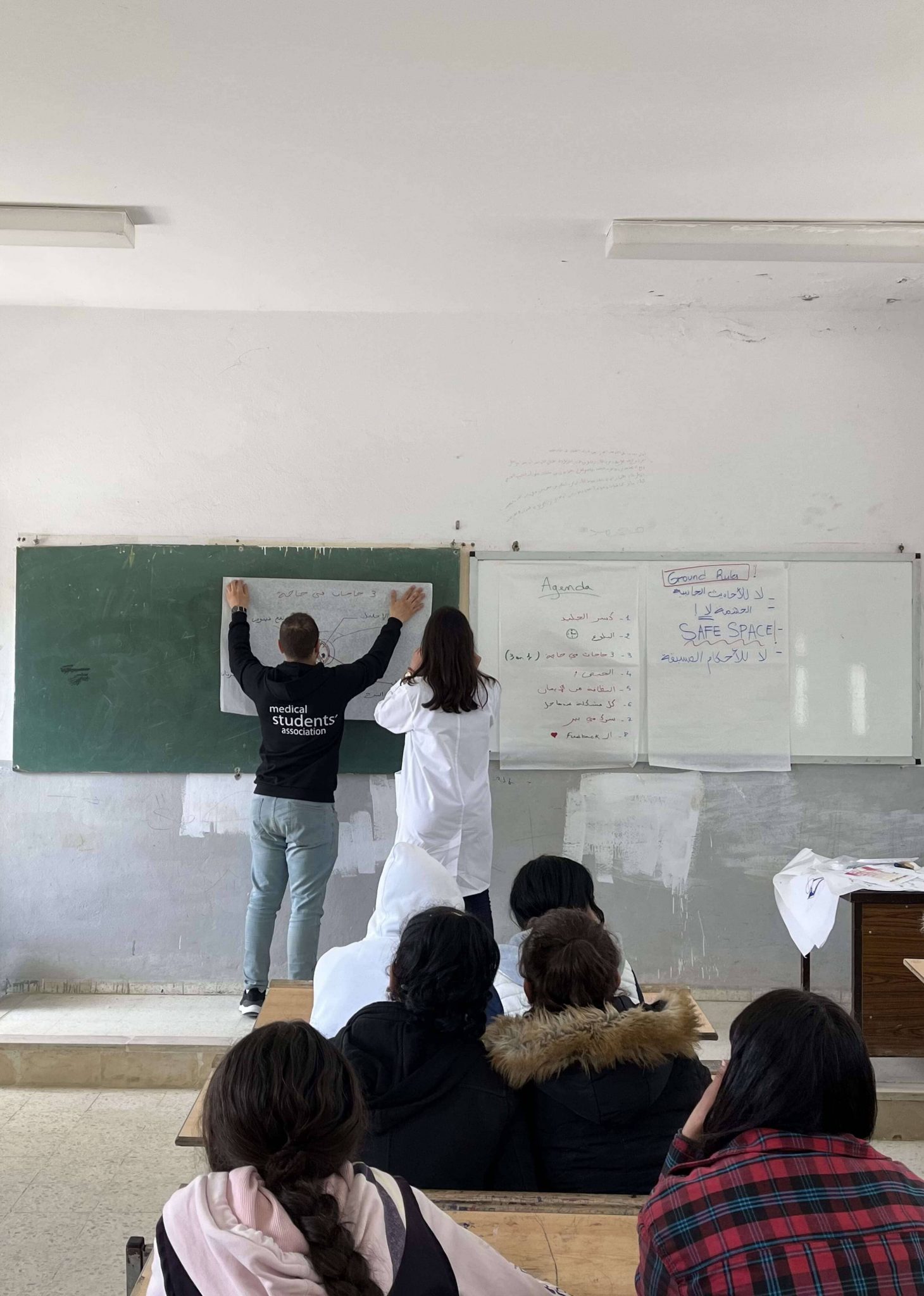 Ecological

Economical

Durable
The Ecolibree by Chantelle panties bear the Oekotex label which guarantees that no harmful chemicals were used during the manufacturing process. They are solely composed of organic cotton.They allow optimum absorption and circulation of air in contrast to disposable sanitary protections, the harmful components of which can lead to maceration causing irritation and bad odors. These could lead to a toxic shock syndrome.
The Ecolibree by Chantelle panties were conceived to be inexpensive, in order to take into account the socio-economic situation of consumers. Panties are sold at the price of 30 EUR for a pack of 3. They are also much more economic than the disposable sanitary protection currently on the market.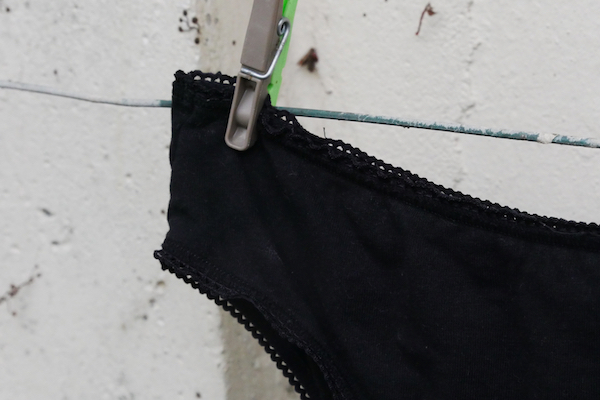 Quality: made from organic cotton
Comfort and durability: they are easy to use and wash. They remain perfectly aligned and in place when being used perfectly in place (while walking, when training in the gym or elsewhere, at work, or when sleeping at night).
Ecological: made from recycled fibers emanating from unused materials to limit the ecological footprint.
Social responsibility: The Ecolibree by Chantelle panties are subject to the ISO 20400 standards, which provide guidelines for organizations to integrate social responsibility into their purchasing processes.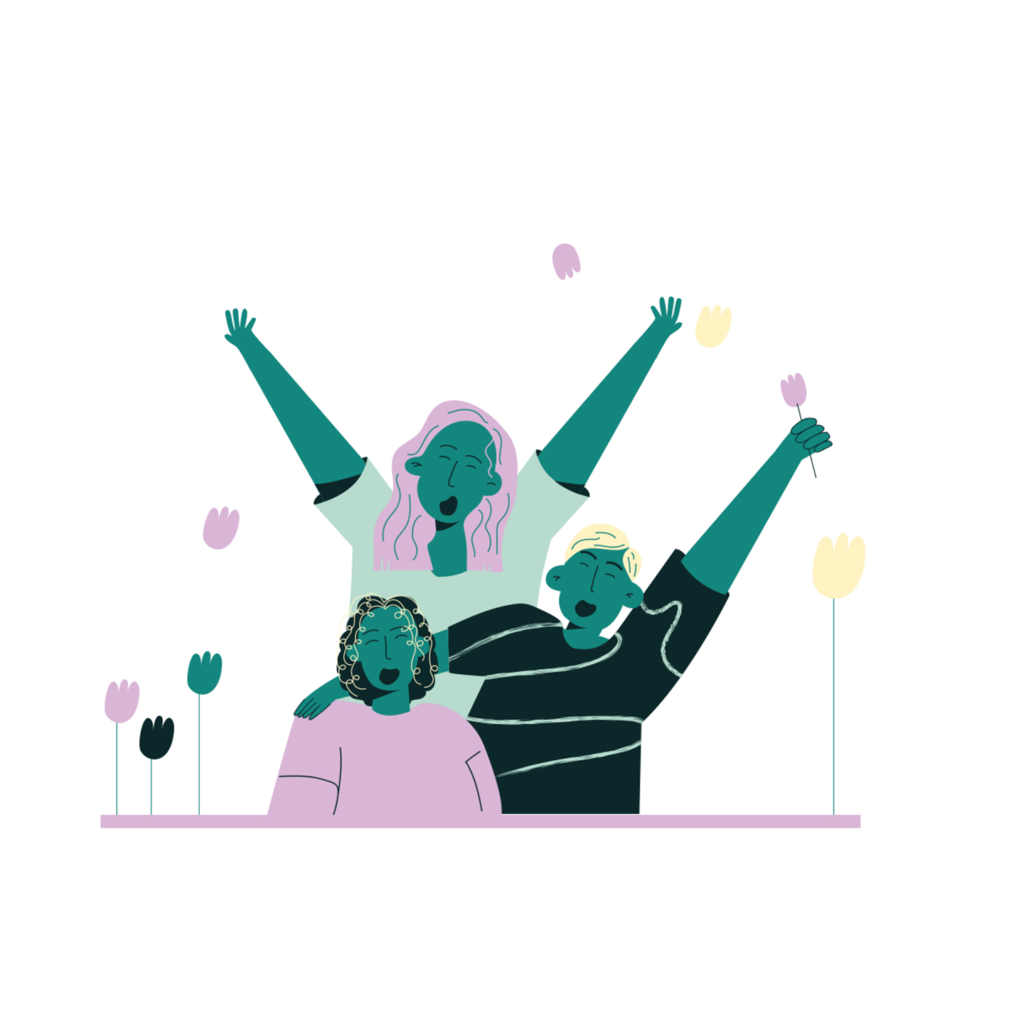 Looking to help young women in need and support a good cause?
Join our fight against menstrual injustice. Your participation will be greatly appreciated. Together we can guarantee menstrual justice for all women
1) The establishment of a washable sanitary pads production unit run by rural women since 2015 has resulted in:
Selling 5000 pads and distributing an equivalent amount to girls affected by menstrual precariousness.

Creating jobs for rural women.
2) The organization of workshops in schools on menstrual hygiene, and sexual health education led by Y Peer Tunisia.
 3) The "It's me who wears the panties" campaign's shooting in which Tunisian women pose in underwear to fight against taboos associated with menstruation.
4) The development of an educative guide to menstrual hygiene, sexuality, and emotional health for middle and high school students in Tunisia.
5) The coordination of workshops in schools run by gynecologists, child and adolescent psychiatrists, and medical students on the topics of puberty, menstrual hygiene, and adolescence.
 6)Free medical examination of the pupils by gynecologists and child and adolescent psychiatrists.
For more information on the ECOLIBREE project 
Media supporting Ecolibree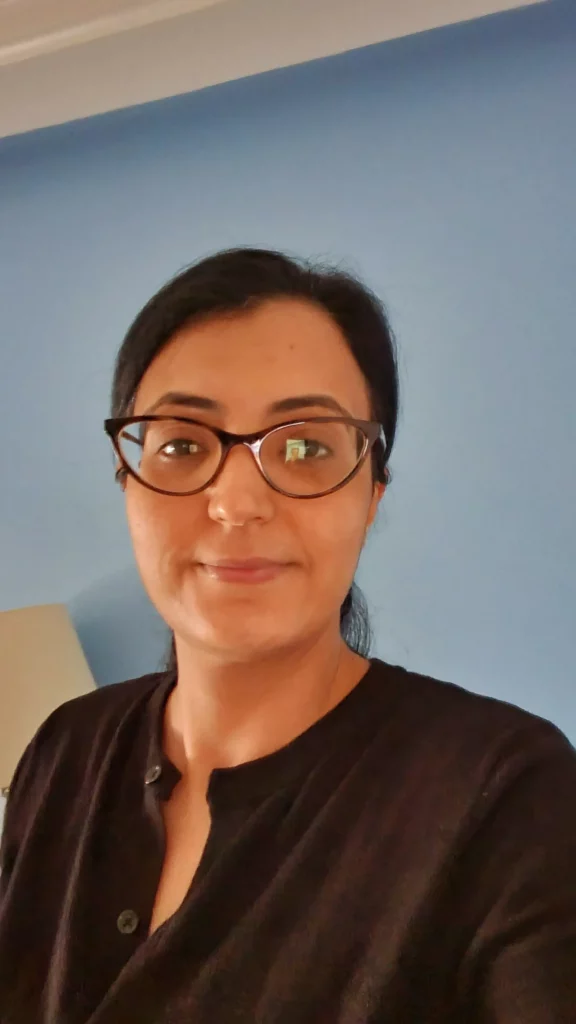 Imen Majed
Project coordinator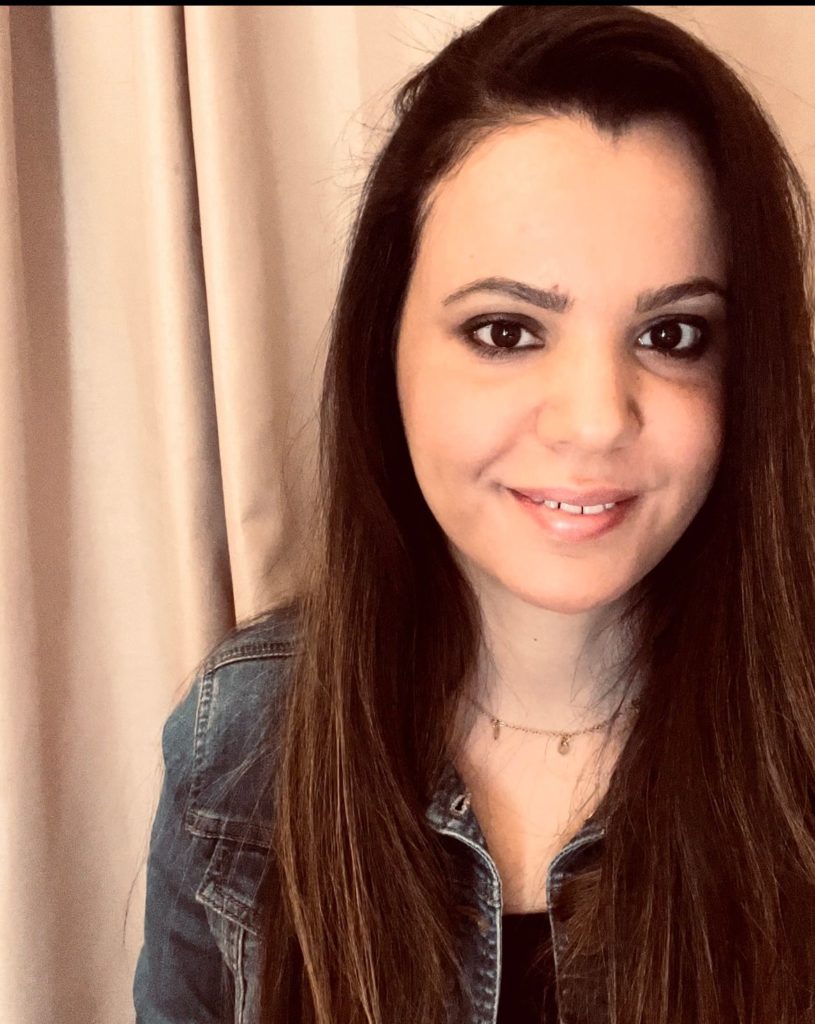 Nesrine Morjane
Content creator | WallahWeCan Ambassador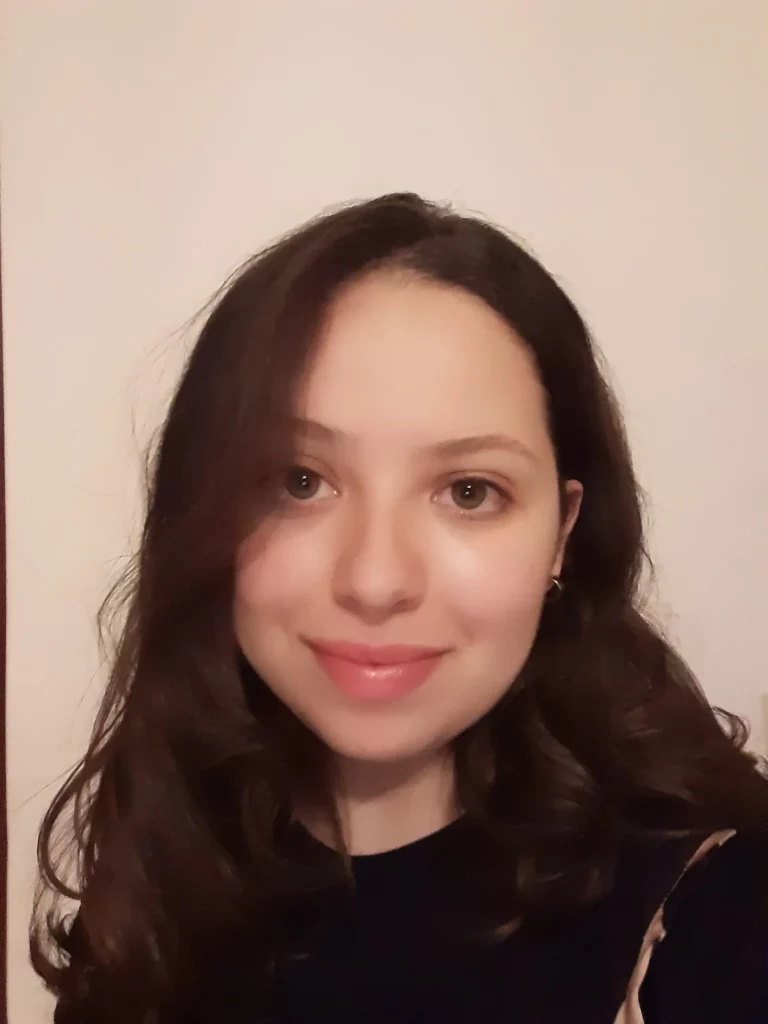 Saja Najar
Content creator | WallahWeCan Ambassador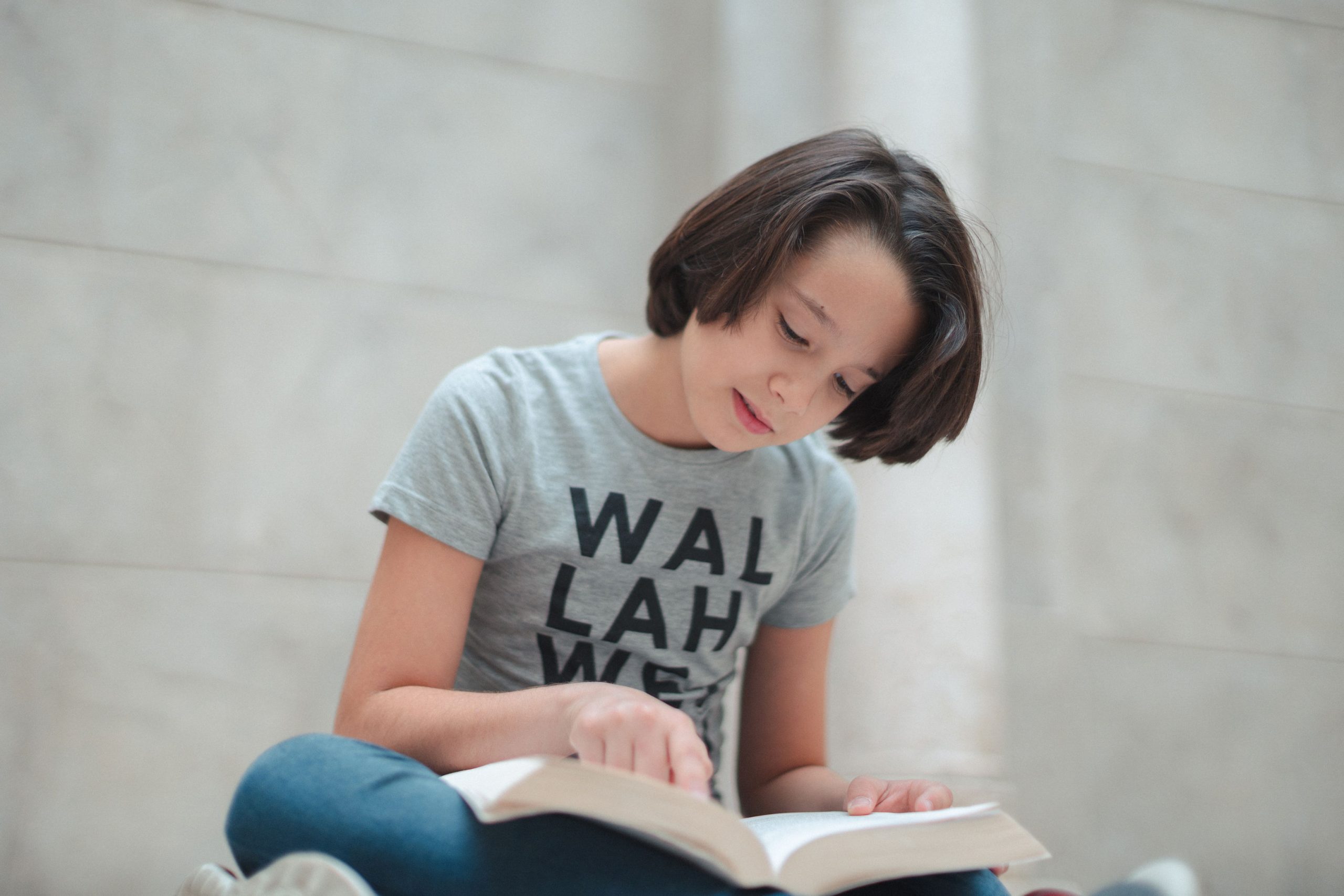 SUBSCRIBE TO
OUR NEWSLETTER
SUBSCRIBE TO
OUR NEWSLETTER
Subscribe to our monthly newsletter to keep up with of our news